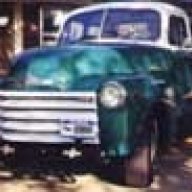 Bronze Contributor
Read Fastlane!
My business partner and I are looking at purchasing a small store. We have decided to that we need liquid assets to support running the store for 4-6 months assuming worst case scenario. In order to come up with funds we have begun researching flipping SFH residential properties. Inspired by Utah's posts we have looked into pre-foreclosures.

Currently the average house price in my town is 220k. We are hoping to initially flip houses from 125k-200k. Reasons include limiting mortgage costs, minor repair costs, and Realtor costs. We have 16k in liquid assets. I don't think we are ready for the CF side of real estate just yet and our immediate goals warrant flipping properties.

I have some concerns.
-I have talked to a real estate agent in the area (family friend) who stated he is having trouble selling houses lately and the value of homes has dropped all across the county.
- As I understand it, home mortgages are not being handed out as readily atm. This would result in less people able to buy properties.

Questions:
Is it realistic to try and flip properties in a buyers market?
Are there other methods I should research to come up with liquid assets?
With small amount of liquid assets, is pre-foreclosure the best route?
Are there other methods I should consider?
Am I missing something in the equation?

Feel free to be harsh. Its the best way to learn sometimes. I am trying ask educated questions, but If you need more information please ask.