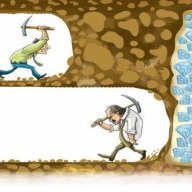 Never give up
FASTLANE INSIDER
EPIC CONTRIBUTOR
Read Fastlane!
Read Unscripted!
Speedway Pass
MJ doesn't publish shit. He publishes the opposite and does well out of it.
I was changing the order of words in that sentence and now realized it could have been interpreted like this.
I meant spending the majority of your time posting and preaching on social media. Not necesarily low-quality stuff, just posting a lot in general like a job.
You can relate to that as you also don't want to be forced to post something daily just because you're expected to do it.