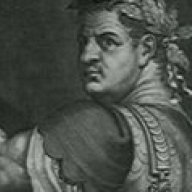 Bronze Contributor
Speedway Pass
I see a lot of threads of people who want to get into affiliate marketing. I'm always wondering why that is.
This is the
fastlane forum
and MJ correctly said:
AM is not a fastlane
.
I've been an affiliate myself (and an offer owner) and I think I can say that I'm one of the more successful guys. I'm doing well but I know that I had a ton of luck and that I met the right people. The question I ask myself is
why do you want to get into affiliate marketing?
If you're looking for a way to make money to fund your fastlane businesses, think about it again.
The vast majority of people end up with a hole in their pocket because they don't manage to get any profitable campaigns. The guys that do run profitable campaigns often end with unstable income streams and usually low or medium 4 figure months. A lot of people heard of "Mr. 50k a day" or any other bullshit guru, flashing their money on instagram and milking the masses. That's not what affiliate marketing looks like.
The entry barrier is ridiculously low
Everybody can steal your campaign, go ask the guys that run adult dating what it's all about these days. Get on a spy / scraper and copy n' paste what you see. Do that with 10 campaigns and 2 will stick, until the banner blindness kicks in or other people outbid you. Spend 6 hours a day copying other peoples campaign and you can make a hundred bucks in profit every day. Trust me, after 2 days of doing this you don't want to see the tits of your girlfriend anymore.
You have absolutely no control
Scrubbing:
there are lots of scammy advertisers out there who will scrub you. They'll take 10-30% of your leads / sales and won't report them to you. There is nothing you can do about it and you won't even notice it.
Downtimes / tech:
you have absolutely no control outside of your landing page. Payment processor of the offer you're promoting doesn't work? You're the one that pays for the traffic. Database error when people are trying to sign up? No revenue for you buddy. This does sound a bit unlikely until you're running a high volume media buying campaign on 10% ROI and the offer goes down. On the weekend. While you're running with a 24 hour out clause.
Buying traffic nowadays:
there was easy money in the acai pill boom 2006-2008, everybody could buy traffic and send it to an advertorial / flog and make a lot of money with this. People were not used to rebills and the conversions were ridiculously high, there was enough money for everybody. Times got harder, lots of offers, verticals and angles are banned now. Doesn't matter if you're buying banners on CNN, Facebook or Adwords. Affiliate marketing got linked to scam and publishers noticed this. Buying traffic for diet pills is very hard now.
Internal campaigns:
almost every single offer has their internal campaign team that runs campaigns. It's very cheap to hire a media buyer compared to an affiliate who gets 75-80% of your profit. So a lot of companies cut out the middle man (the affiliate) to cash in more. This happens in all verticals now. New trial or CPS offers are only launched for affiliates when the internal media buying team runs out of good campaigns. Then they'll get all the affiliates on the offer that are doing the split testing and trying out new traffic sources. Then very often this happens: the internal campaign management finds your campaign (spying or checking your referers), copy your whole campaign and scrub you to death. You just paid for their testing and they're laughing. This happens everywhere. Mobile subscription offers, health trials, dating.
Risks:
apart from the risk of loss when you're testing new campaigns you have the risk of getting F*cked for deceptive advertising. FTC is breathing down your neck when you're an US-based affiliate. You're competing with hordes of Indians, Thais, etc. who couldn't care less about using logos of TV stations or celebs. Bullet-proof company setups take time and are not cheap. The people who're running uncompliant stuff usually have a higher margin than you and can easily outbid you.
Getting paid:
a lot of big networks are getting busted every year. COPEAC, EWA (lol), Ndemandaffiliates, CPAtank and a bunch of others I can't remember. Think of going direct is a better option? Well yeah, if you're not doing thousands of sales every day you won't get any other payment option that net7. Wait until your advertiser loses his MIDs and has his accounts frozen and you'll realize that risk management is a bitch in this industry. I'm owed low 6-figures of two companies that went bankrupt and I'm pretty sure that I won't see a single penny of that.
What it really is:
you're just a random online salesman for another company. You're at the bottom of the food chain. You compete with other affiliates, with sketchy advertisers who work against you, traffic networks that have their own marketing department monetizing their inventory and with publishers who don't want to have your ads anymore.
Affiliate marketing is not easy and very time consuming. It's not a business and it's not fastlane. More and more people are trying to get into affiliate marketing every year and everybody is competing with you. I'd strongly advice against getting into AM without the proper contacts and a good amount of cash to play with nowadays.
If you need to fund your fastlane business, please don't get into AM. There are tons of other opportunities that are far better. Maybe this comes off as some rant (and maybe it is one), but I just want to let people know about the not so cool side of the 'ballin' AM world.