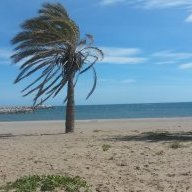 On a trip in the fastlane....
Read Fastlane!
I have a webpage where´s unser generated content added daily.
Two Pages, one is the copy of another, the only difference is the language ( German & English )
Databases are separated so google should look at the pages like 2 complete independend which have nothing to do with each other.
My Problem:
For the german page there are more and more single pages indexed
( if i type in on Google Search: "site:mypage.de" -> result 15k + indexed pages and rising regularely
for the englisch one "site:mypage.com" -> result stays at 700 and no mayor changes.
Content on the German site is 2 times the English so there should be indexed arounf 7500 instead of 700..
Anybody had the same problem ? Me and my programmer have no ideas.. They say everything is 1:1 the same ( sitemaps etc )
Thanks a lot for any tip