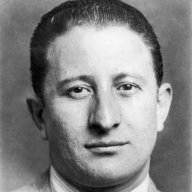 Bronze Contributor
Speedway Pass
User Power
Value/Post Ratio
109%
Jul 13, 2016
173
189
This was my first post on this thread, lol now i am going to update this now in Feb 1, 2023.
Keep in mind we closed year end of 2022 at $165K+
My shop overhead monthly cost is : $900
My personal expenses is $2,000,
APT rent
Electricity,
Food (not going out to eat)
My girl and I are doing ok with our relationship, I am a workaholic. But she has been a major help since she contributes to the smaller bills and food. Electricity, internet, and food. I pretty much pay the rent and give her extra money incase she is short on.
So if I spread 3K in 30 days, is $100 a day, My average ticket is around $500 or I'm averaging about $2K a week during the slow times which are only Dec and Jan. I am happy to be able to compare this year data with last year to see how far i have come, remember that March of 2022 was when I went out on my own.
For January we did 38% more sales than last year.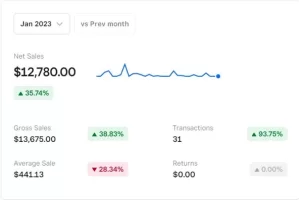 I have some great ideas to use technology to my advantage to continue pushing this business solo or at least hiring my girl full time for her to handle the front end. Scheduling, picking up calls, closing sales, following up etc..
I am also excited to mention we have started the e-commerce store to my main website. I am going to be receiving samples of my packaging finalize that, finalize manufacturing numbers etc..
My main business is financing this second channel of income for the same brand, start up cost it should be around $2,000, but no more than $2,500 and I want to keep it as close as possible to $1,500
We are starting with one simple product which anybody that has a car can used it.
Cost of landing of product all said and done is $1.60
cents
The shipping cost nationwide alone has gone up like crazy, the product alone doesn't weight more than 50 grams.
If I was to ship one item it would cost me $3.50 shipping alone.
But If I ship 6-12 items at once, shipping cost is $5, which is the goal, the way the product works is they need a new one every month. The idea is to have 3 price tiers to where the more you buy the more you save.
Tier 1 - Retail price for 1 item Free shipping
Tier 2- Save 5-10%, buying 6 items upfront free shipping
Tier 2- Save nearly 18%, buying 12 upfront and free shipping.
I already have a few guys interested in purchasing, and waiting for the drop. I am trying to figure out how to send a mas SMS with my store link to the 400+ clients I have serviced in the past to see if anyone would be interested in my product.
I am trying to figure out how to advertise and market my store, and do SEO for my store as well.
My website guy has already started on the technical side of putting the store together, first launch date is somewhere in Mid March, I am excited and trying to market for free the product as much as i can.