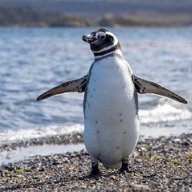 User Power
Value/Post Ratio
182%
Apr 14, 2018
17
31
After Recently flipping a car to make some money to start something I figured people on here would like to see the process for how it can be done. From Finding it, Cost, Off loading it and selling it. I am by no means an expert but can help people who are wanting to do it to generate some cash. I am not held legally responsible for anything you do so don't blame me!
Starting off......

A few Things to keep in mind

This is for flipping cars in the USA I think this could help in other parts of the world but take the info you need from here and ride with it
Look for cars that are just dirty or have bad pictures taken Why? People selling cars like this do not care about it or what to deal with it so they are more likely to part with it fast and you will be able to haggle with them more. To flip them it will be easier as they just need to be cleaned or have better pictures taken.

stay under 5000 dollars when flipping preferably 4000. Why? From people I have dealt with they have around this much to spend on vehicles and have this much cash on hand for one. For cars above 6000 people prefer to go to dealers where they can finance a car or prefer a "Trusted Source" no disrespect meant to you but they don't know you so why would they trust you that dealers been around for years

Buy what you know and what sells Example: People in your area only drive American cars. While you can flip other vehicles if you know your market you will be more likely to sell what they want faster than what they don't want.

Know your state laws about car flipping. Do not get into legal trouble that is bad research before doing anything

Where do you find a car?
Ask people around you who are looking for a new car. Many of them will just be trading in there vehicles. A lot of the times they will be willing to part with it to someone they know. I personally tell them straight up im going to flip the vehicle to not cause any feelings to be hurt. If the dealer is offering them 1000 dollars and the car is worth 3000 I offer them 1100. They get more than what the dealer is offering them and you get a car you can make a decent amount off of.
Local Facebook groups, CL, Auto tempest, Ebay classifieds and Newspapers. You can find cars here for sale by owner and you can give them low ball offers for cars and sometimes they accept it or hang up on you. Its a numbers game with these people.
Government auctions / Surplus auctions. This is the route I went under. You bid online or in person then you go and pick up the car if you win. A con to this way that the two above do not have are that you typically have to pay a percentage if you win the auction (I paid 10%). You can find sites online that have these types of auctions.
Become friends with a car salesman at a large dealership. This might sound weird but I have a friend who knows about my car flipping and he sells cars. I am able to go to the car dealership he works at and he tells me how much they get the car for, Whats wrong with it and I go and buy it from him for about 500 above what the dealer paid.
Expenses
Car 5300 dollars
auction fee 530 dollars
Gas 50 dollars
Titling 410 dollars
Repairs (o)
cleaning supplies 50 dollars
Time investment 40 hours ( This includes the time it took me to pick up the vehicle, clean it, BMV, posted it online and every time i showed the vehicle to someone and sold it)
Process i did
Found possible vehicle I wanted to buy
Looked up the KBB value
Looked up how much they were going for around me
Bid on vehicle
Picked up Vehicle
Drove it home
cleaned it
BMV
posted it
showed it
showed it
showed it
showed it
showed it
showed it
Repost Ads
Sold it
Something i would recommend is title the vehicle as soon as you get it. It takes about 2 weeks to get the title and every extra day you own that car it is losing value.
Do not get in bidding wars
Don't force a deal
Stay away from cars with mechanical problems if you do not know how to fix them
If it has body rust RUN
buy as new of a vehicle as you can
Aim for a large margin so you have fluff in case you have to unload it fast for some reason
Test drive if possible and get a mechanic to check it out. Youtube has many videos on how to inspect a vehicle watch them.
Do not meet people after dark
Have common sense
This is not fastlane
I would only recommend you buy a car to flip if you know what you are doing. If you know Motorcycles flip that, do not flip what you do not know!
If you have any questions I will try my best to help