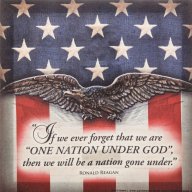 New Contributor
Read Rat-Race Escape!
Read Fastlane!
Read Unscripted!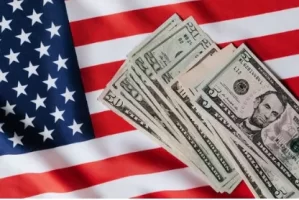 Photo by Karolina Grabowska from
Pexels
​
Alright, so let's go to the nitty-gritty of this side-hustle. I started doing this almost nine months ago. At the beginning of August, I came across a video on ways to create income online on YT. Hence, I executed, but the results weren't too favorable initially, mainly due to my lack of execution.
I make sure to track the progress monthly in google spreadsheets without fail. Below is a more detailed demonstration of the numbers.
---
B

ack i

n September, I didn't want to ignore the Commandment of Control; as a result, I started a blog. My theory was to publish content on the social platform first and then republish it on my blog.
The main focus wasn't the blog; the main focus was to crush it on this platform. Furthermore, the blog was just a plan B in case something went wrong with the commandment of Control.

I still haven't run any marketing on the blog and was highly dependent on SEO traffic for months until I read Chapter 41 of Unscripted : Make Execution Matter. As a result, I threw SEO out the window and haven't published on my blog since late January.
Anyways, back to the central topic, in April, my stats on this platform were:
- 12,154 Views
- 2,000 Reads (Approximately)
- 86+ Followers (416 in total to date)
- 50 Articles Published (Over 90% of articles consist of more than 1,000 words each)
Best Article: 2.2k Views = $97.09

Worst Article: 3 Views = $0.00

AVG. $ for every article = $6.80
- 3+ Referred Members
- $429.69 of value vouchers gathered.

---
As you may see, in my first month, I earned 13 pennies for a total of 9 articles published. This is the reason why the Commandment of Entry exists. If I recall correctly, "expect difficulty if it's easy to get in at first. But if it's hard to get in, the path then becomes easier".

On the other hand, the Pareto Principle & Snowball Effect are highly visible in my progress. About 80% of my income comes from 20% of my articles. In addition, in March 2022, I published ten articles and earned $149.14, when in reality, those ten articles only made $37.16. Hmm... I wonder what the results for this month maybe.


Image of Lifetime Earnings
​
---
L

ately, I've been feeling my life more meaningful; I've received a few comments in the past month describing how great my work is. This really makes me feel grateful that I'm able to impact people in a positive way thanks to the internet.

Hmm... Now that I notice, this can be the feedback loop related to the meaning & purpose that @MJ DeMarco speaks about in his books when walking in the Desert of Desertion. Amazing!
Of course, there are instances when I receive criticism, some constructive, others not so much. Instead of feeling bad, I appreciate them and try to use them as reasons for me to improve and make better content.
---
O

k, perhaps you've been sitting there anxiously waiting for me to reveal the name of the platform. Or maybe, you may be wondering why this is published in the self-promotion thread.

Well, mainly for the reason of showing my profile's legitimacy without feeling guilty for shameless self-promotion on my main progress/execution thread. And proving that I really do have 228 articles published to date, and I'm not just making all of this stuff up.

Moreover, I know I may create some competition for myself by revealing my niche, and it doesn't bother me honestly because I love capitalism, and I also love swimming with the sharks here on the Fastlane Forum
. In the end, all I want is to share the best transparency, honesty, and value with y'all and be part of the family.
---
Without further ado, this social platform has a referring program, and if you would like to easily launch your own blog just like I did, you can get started with medium by effortlessly signing up; it usually takes less than a couple of minutes.
Plus, you'll get access to unlimited fascinating articles for just 5 dollars a month by clicking on my referral link. No upsells, no webinars, and no insanely expensive courses. Only love; literally & metaphorically, I write articles based on love <3.

Affiliate Disclosure: By signing up with my referral link, I will receive a commission at no additional cost to you. "It's a proven fact that generosity makes you a happier person." I wish you a fantastic and wonderful day or night, and thank y'all for reading!