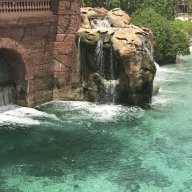 Contributor
Read Fastlane!
I find it remarkable how we are taught to be close minded from the start. Dedicate your life to school to get good grades, to get a job, to get that $0.75 raise that is just flat out demeaning. I live in a small town in Southern Illinois. After reading less than half of
TMF
, I started to notice how complacent everyone is who lives in my town. They're okay with working that 9-5 job and 5:2 ratio between work and freedom. They never questioned , or thought deeper about, whether or not there was another way other than being famous (Pro Athlete, Singer, Actor, etc.) to reach that financial freedom. Or maybe they have thought about it. But their friends, who are also close minded, told them that it was just a crazy idea and that they shouldn't. It's unsafe financially. It's too big of a risk. It's not the 'normal' thing to do. There is
so much
to experience and see in this world/life. How could they be okay with doing the same routine every single day. It doesn't make sense to me. But I guess I used to have the same mindset before this book.
I think that it's time that I get out of this small town and away from those who are complacent with their Slowlane lifestyle/mindset. I'm still on the fence about going to college. Mostly because I wouldn't know where to start if I didn't go. Maybe that's the whole point of it though? Perhaps that's the 'risk' that I need to start my new roadmap. I need to find the things that put me out of my comfort zone. How am I (and others) suppose to grow if you
DON'T
get out of your comfort zone. It's all so overwhelming because ever since reading this book, I've been questioning just about everything I tell myself because I feel like I've been brainwashed into the close minded thinking. I feel like the thoughts that pop into my head are that of my old thinking habits. The thinking habits of not taking risks. Only being 19 it's hard to decide what to do. Deep down I think that I should indeed pack my shit and move somewhere I'm unfamiliar with. That way, I
have
to
adapt. I
have to
go even further out of my comfort zone. I
have to
force myself to be the best I can be. To push myself to new heights. Whereas school is more of a safety net. I know that I can pass college because it's the same song and dance school has always been. Nothings changed. It's just a different setting each time.
So I guess maybe
I do know
what to decide to do. Now it's just a matter of implementing my actions and taking accountability. Honestly, I couldn't be more thankful for MJ for having shown me (and others) a new way of thinking. I don't want to be living the typical life. I want that financial freedom and time freedom to be able to do what I want and spend my money how I want (responsibly). There are so many opportunities out there that most people over look because they've been trained to do so. Meaning they're trained and prepared to work that 9-5 with the 5:2 ratio between work and freedom. Thanks for reading my rant! Tell me what you guys think...I'd love to hear what you have to say about it. Also, where did you all start when you were trying to become a freelance programmer?