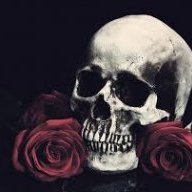 remember that you will die
Read Fastlane!
Read Unscripted!
Speedway Pass
Please excuse me if this question has already been answered. I have checked the forums and found a bit about it, but I'd like to ask a few more questions.

I'm discussing shipping with my supplier at the moment. If I understand all of this correctly, air shipping is more expensive, but much simpler. If air shipping is possible always choose to ship via air to save yourself some time/effort, correct? The only time it's not possible to ship through air is if you have shipments over 100lbs?

If my first shipment is over 100lbs and I do have to ship via Sea, it's best for me to use a freight forwarder that can be suggested by my supplier, and that freight forwarder can refer me to a partner company in my state? Will the freight forwarder know the correct port to ship it to? All of the paperwork is taken care of the freight forwarder? Once my shipment arrives in my state I can then hire a company to pick it up and deliver it to me if I can't/don't want to pick it up myself?

Thank you guys so much for any help you can provide!