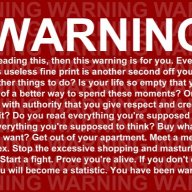 Gold Contributor
Read Fastlane!
Read Unscripted!
Speedway Pass
I have an idea for a science blog about anything space related. It'd be more of an educational platform.

There will be a section for space science. It will be anything science related from planets to blackholes on how they work and function.

Then there will be a section on space history. From Aristotle and Pythagoras nitcing that the Earth has a curvature to the Space Race during the Cold War to Billionaires taking us to Mars and beyond.

There will be a Book Review section for any astronomy books and a movie review section for any sci-fi movie reviews.

In the future, I might do a podcast interviewing scientists, entrepreneurs, engineers etc. if the blog gains any traction.

I'd monetize the website through SEO, Google Adsense and Amazon Affiliate.

I would also have an email list to have traffic.

Is this viable?