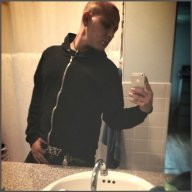 Legendary Contributor
EPIC CONTRIBUTOR
Read Fastlane!
Read Unscripted!
Speedway Pass
Sam Harris is a a pretty prominent Thought Leader. These are his thoughts on why he doesnt run ads. He relies completely on donations. Which doesn't seem like a very revolutionary strategy, but it's his explanation of it which I think make it great. You pay for whatever value you feel you got from it.
I don't feel I can credibly run ads on my podcast, even for products and services I love and use myself. The one ad I read for a while was for Audible, which I do use, but even in that case, I don't feel entirely comfortable telling you that you should subscribe to Audible. I mean, should you? Perhaps you shouldn't. I have no idea. And that would go down as the worst Audible ad ever.

"In any case, I've discovered that I don't feel comfortable selling ads, which is fine because I hate what ads have done to digital media. The advertising model is responsible for almost everything that is wrong online. But not running ads puts me in a position of asking my audience for support. This is something I approached with real trepidation in the beginning. However, having done it, I've discovered it's actually the most straightforward relationship I can have with my audience."​
View: https://youtu.be/b5An_vnSxTQ?t=23
Many prominent academics are taking the same model and relying completely on donations, making millions in the process.