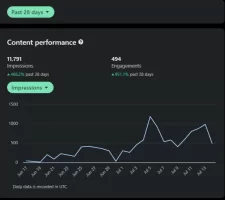 This is me being consistent on LinkedIn for 2 months. Applied the course teachings.
Got 3 inbound leads since 1st July.
They were broke and not from the target country (Europe, NA, AUS, UK). I dropped them as I value my sanity more than money because the ones who're the cheapest complain the most.
Btw I'm looking for Amazon FBA leads that might not be on LinkedIn, who knows?