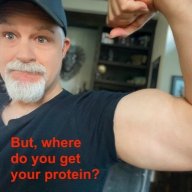 I followed the science; all I found was money.
Staff member
FASTLANE INSIDER
EPIC CONTRIBUTOR
Read Rat-Race Escape!
Read Fastlane!
Read Unscripted!
Summit Attendee
Speedway Pass
Jul 23, 2007
34,931
137,903
I've installed a News Section (Fastlane Business News) which is an RSS feed that finds Fastlane-type news articles.
I'm really surprised to find that the aggregator is finding some really good stuff -- its taking me hours to read all these good stories.
I didn't think it find the type of content I was looking for, but in its first hour of work, its done yeomen's work!