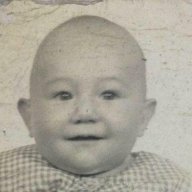 Gold Contributor
FASTLANE INSIDER
Read Fastlane!
Summit Attendee
Speedway Pass
I re balance my 401(K) --for those outside US, retirement acct-- at least twice a year. It is time for me to do it again but with the current situation in the market I am not certain what position to take.

About me, I am in my early 30's, my 401(k) is my "plan to be poor" --i.e. backup plan and I am aggressive in my investments, risk is not something that makes me run scared, usually I see it as opportunities waiting for me.

However I've been having the feeling I should take a more conservative position given the current fluctuations. As I have no really a clue what the managers of the funds are doing these days I feel like I am completely blind and can't see clearly what are my options.

I am posting here some details so you can see my current situation. Please feel free to post your comments/suggestions/questions. Any help is greatly appreciated.