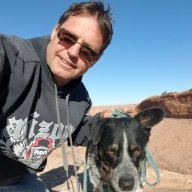 Legendary Contributor
FASTLANE INSIDER
EPIC CONTRIBUTOR
Summit Attendee
Speedway Pass
Jul 24, 2007
4,153
18,596
I wish I had time to write a book. Although, if this was done, there would not be many readers...
This book would not contain easy ways to wealth in real estate and there would not be a phone number/website to capture leads.
It would be straight forward about how wealth could be made through determination and patience.
That's right.... patience. Not going in with guns a'blazin.
There is no time for a book though. There is very little time or motivation to even post.
I know real estate is in the title but I am only talking about apartments and small commercial projects.
Cycles:
Everyone knows they are there. Most people don't have the patience to setup for them.
Prices ebb and flo. It is always with the economy but some cycles are local and others national or World. Interest rates, growth in jobs and population, development rates all play a factor. But the human mind plays the largest role. People tend to want when everyone else wants.
The discussion on cycles could be an entire book on its own.
The Human Psyche:
We all know deep down what the right decisions are. It is too bad that it is so hard to follow our instincts. Instead we listen to the wrong advice that is tossed out into the breeze and gathered up by the multitudes. All the correct steps are right in front of us.
Most people want to buy when the market is hot. Banks want to lend, commercial agents will tout the direction of the market, we watch from the sidelines witnessing the massive amount of money others are making, and Banks want to lend...... Wait, I said that already.... But, banks want to lend.... making it easy to buy into a market that may be fading....
It is difficult for me to understand why banks want to lend at this time. The cycles of the market tell us that the properties are at historic highs! But the past performance must be telling us the future.
The thing about this is that the past performance may not actually be real performance. It is likely grossly exaggerated. The banks do their own proformas and begin writing in unrealistic numbers based on many different sources. They want to match them up with the regulations that govern them so they figure out the math to do so. As a buyer, you may think "I really want this deal" and buy into the bank and commercial agent's assessment. It may match your unrealistic expectations as well. In some cases you may have just purchased an anchor.
Cap Rates:
Preaching cap rates is like blowing wind into the air. People are locked into their opinions and will tell you why their process matters. This is fine and valid as it is a tool. But it can be a trap.
"I only buy 8 cap rates or above". This is a statement that will drop me out of a conversation.
To me, cap rates are a wasted effort. They are in all my evaluation tools and I do look at them... on my terms... But, the agents, banks and sellers are going to use them extensively in their misinterpretation of the facts and figures. I will leave that to them and focus on what is important to me.
My Criteria:
Past price or cost per unit
Current price
Change over time
Direction of rents
Job growth
Building permits
Number of square feet or units built over time
Rent growth
Rents compared to house payments
Vacancy rates and changes in vacancy.
I will expand on these as time is available. But as food for thought, why would you buy at 100K per apartment unit when 8 years ago they were at 20K? There is a real answer for this.