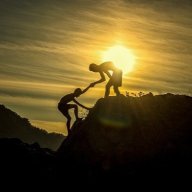 Silver Contributor
Speedway Pass
User Power
Value/Post Ratio
253%
Oct 16, 2022
206
522
Lots of people want to be rich because they want status, not time. Since starting as an entrepreneur is super low status, they fail - or simply fail to quit their job.
These are the people "too cool" to be entrepreneurs. They would never dare make a cold call or work a few months as a waiter to pay the bill.
These are the people who write stuff but would never post it online.
Being ok with looking dumb will take you a long way. It certainly helped me.
PS: I saw that on
Twitter
, not coming from me directly.