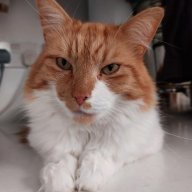 Bronze Contributor
Read Fastlane!
Read Unscripted!
Speedway Pass
User Power
Value/Post Ratio
192%
Nov 16, 2022
199
383
Just over a month ago, I came across
this thread
about alcohol. I read it, denied its ideas, immediately putting up walls and saying to myself:
" nah I'd never quit, what would people think of me? It's just so awkward to say no"
" but what about all the friends I've made while drunk? I'm sure that wouldn't happen again if I'm sober. People won't associate with me.
" I like the taste of vodka & the feeling of being drunk"
" all the good times I've had with it, how could I give that up?"
Then a friend told me more about its effects. I intially ignored it.
....but this ticked over in my mind and it wouldn't go away. Big sign it's something I need to address.
Shock
I watched
this
. I was more than horrified at what I did to myself. I'd
strongly suggest
to watch this if you haven't already. Here's the biggest takeaways:
1) Alcohol is bad, but its metabolised into to the much worse acetaldehyde. That's what gives the drunk feeling. I'm a chemist, so out of curiosity so I searched up the safety data sheet. We must use these sheets as a reference to take the appropriate precautions. This is what it had to say.​
​
​
I feel like such a dummy that I take SERIOUS precautions not to expose myself to nasty stuff (using lab coats, goggles, gloves, washing hands, using fume cupboards) & on the weekends I defeat the purpose of my precautions.​
​
I also felt sickened that all those times I felt drunk it was actually because my body was under attack. Why do I do such a thing to myself?​
​
2) It is awful for gut health (good bateria is killed, bad bacteria thrives). It is terrible for your brain (memory degeneration, organisation). It is awful for deep sleep. It spurrs on hangover anxiety.​
​
3) Even a drink a day or seven on a weekend is classed as HEAVY DRINKING? Goddamn, I never thought I would be a heavy drinker. Just one drink is bad enough.​
Denial.
I was so confused, alcohol is so accepted & encouraged, but it does all this nasty shit to you. I've been drinking ever since I was straight vodka in rural English parks when I was 15, all the memories. I'd be able to swish vodka in my mouth & swallow it without cringing. I love the taste. I thought about my previous excuses. I actually got upset thinking about giving it up.
Then it smacked me right in the face.
You know these people are right, it is really bad for you.
Are they really friends if they only want to drink with you?
You have nearly broken your jaw from drinking too much. A life changing injury. Why do you justify this?
G
etting upset at giving up something that you know is bad for you? That is addict behaviour.
I promised myself I would try it for a month, just to prove I can do without it.
Acceptance.
That day has come, here are the benefits I've recieved:
Higher confidence from asserting my boundaries. People will pressure, I do not care. (laugh in the face of "you're so boring" - eat shit)
Quick and sharp on nights out. I'm far more aware of social cues, atmospheres & vibes of people
Coherent on nights out - I actually got into two clubs without ID because I was able to speak clearly and the bouncer knew I wasn't going to be a problem.
I'm richer. Less money spent on expensive stupid drinks.
I've been able to put in superb gym sets. I'm much stronger than I was a month ago
Kept more good habits from not having an excuse.
My skin is clearer.
I'm far better at dancing.
I've not done dumb stuff.
I can drive back home from house parties - loud music at 2am is just amazing.
I'm in complete control of what I want to do. Do you know how good it feels to just be able to leave when a party gets crap?
Not eat crap takeaways.
Less self-consiousness. I don't need to impress people on how much I can drink, nor do I need to feel that I need to fit in.
More time, I have a whole day in which I'm not moping around from a hangover. I've actually had trouble with this new time because it was never there before!
I found that I didn't have less fun experiences,
I just traded some experiences with other ones
.
I gave in hangovers, wavy nights, drunk liaisons, an excuse to be confident with the stuff I just listed above.
My Challenge to You is
Simple.
1) Listen to the
Andrew Huberman Video
I linked. Just listen. I will not tell you to drop alcohol. Just listen.​
2) Read
this thread
. Look at the people denouncing alcohol, these people are no joke & have done wonderful things.​
3) If you really have some nuts, message me & I'll check in on you a month from now.​
Don't you dare ghost me, hold yourself accountable, persist.​
​
​
​
Edit: Spelling Errors.​
Last edited: