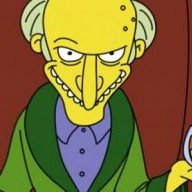 Bronze Contributor
Read Fastlane!
Read Unscripted!
Speedway Pass
Goal: Quit my 9-5 job
why?
1- because I can't live like a slave.
2- because my mother is getting older and I want to spend my time with her away from the city.
3- because life is more than spending it behind a desk in a 4*4 room with closed window view and ugly computer screen.
4- because I want to travel and show my mother the other enjoyable side of the world.

Requirements : I must have some kind of income that covers life expenses before I quit.

what do I need ?
sub-Goal 1: 3,000$ a month of passive income stream (that may not sound a lot for many but for me its a very good start to have partial autonomy)

Due date for sub-Goal 1 ?
After six months from now 11-29-2018 , and that would be on 05-29-2019

So what's the plan ?
Spend more hours working on my business and post weekly updates here on the forum to hold myself accountable.

What's my current status ?
I have started my business with 100$
October 2018 revenue : 15$
November 2018 revenue: 20$
Total : 35$ (passive income)

What's the next step ?
Generate 100$ revenue.

How?
Update my current and first product.
Current product completion= 60%
first week goal --> reach 80% completion of first product.