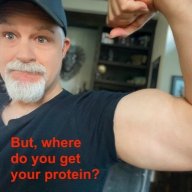 I followed the science; all I found was money.
Staff member
FASTLANE INSIDER
EPIC CONTRIBUTOR
Read Rat-Race Escape!
Read Fastlane!
Read Unscripted!
Summit Attendee
Speedway Pass
Jul 23, 2007
34,643
136,388
What is the purpose behind MJ Demarco writing these books? Does he genuinely want to help others? I do not want to intend any offence towards anyone. I just wanna understand the nature of human being.
I've outlined my purposes in various places, but it likely would take you a few hours to find them scattered about the forum.
Foremost, I write these books because I wish I had them available to me when I was 22. As it is today (and years ago) the acceptable narrative for wealth is save, invest, be patient, die rich.
No thanks.
Second, helping others and seeing them get results is a priceless currency. Sounds like you have never done so, so I don't expect you to understand. I guess it would be like trying to explain flying off a cliff in a flightsuit to someone who hasn't.
I wonder, lots of time, why would anyone want any other person to become rich?
Are you religious? Why do you want people to believe in your religion?
I view wealth as a conduit to health and freedom, and of course, happiness. In other words, I view it as a means to reduce suffering, while also helping other people improve their lives. Minus the bro-marketing scammers, the political class, and the technocratic oligarchs, the more rich people that are created, the more value is thrust into the world.