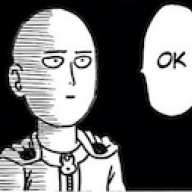 Silver Contributor
Read Fastlane!
Read Unscripted!
Speedway Pass
I finished a prototype of my product.

Each unit costs $75.28 (in future runs I can get this to $50-60, but I'll use the proto costs for initial number crunching). But, what should my final retail price be?

Are there any rules-of-thumb I could use to find an appropriate markup? I have a good idea of what this could sell for, but I want to make sure that my retail price isn't going to make me lose my shirt.
Also--while I don't want to leave money on the table--I do want to price for a big initial injection of cash and to capture marketshare. Am I accidentally treating my price as a marketing strategy?

Range for my product should definitely be between $229-$349, and most of my sales will be through my site vs wholesale (70% to 30%). Since I've shared so little info on the product itself, I definitely am not expecting hard numbers... mostly ideas on hueristics for markup from COGS to retail price, and if I should position myself in the upper part of my range, or the lower part.