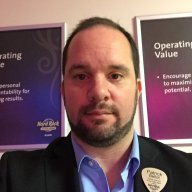 Contributor
Read Fastlane!
Read Unscripted!
Speedway Pass
With all the free time I have now(because of losing my job), I've been "hitting the books" hard! I'm very close to completing my Udemy course on web development. I thank the good lord that I had a 401k to keep me afloat during this time. It's given me an opportunity to develop new skills. But what if I didn't have that money?
I would have bills coming in regularly every month, a wife chewing my butt off to get employment, and dismal job prospects. The thought of losing everything and changing our current lifestyle would strike fear in my family. Consumerism at it's finest.
The point is, switching mindsets is difficult to deal with. Becoming a producer takes time, effort, planning, and vision. The journey is like climbing a mountain. Reaching the summit is just part of the experience.
For the last 2 years, I've been learning to code iOS/iPhone apps, and now, web development. I know I'm on the right path! There's just this little part of me that keeps checking job sites, boards, and posts for employment. Rewiring my brain from consumer to producer has been, by far, the biggest challenge I have had to deal with since my termination.
Going back to work for someone/something else, makes me cringe. I either have to set sail or grind out the way I was before (full time job + learn new skills). My plan is to set sail!
Is there anyone else who is making the transition from consumer to producer? What has kept you on track? Was it an
FTE
?