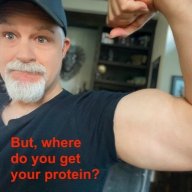 I followed the science; all I found was money.
Staff member
FASTLANE INSIDER
EPIC CONTRIBUTOR
Read Rat-Race Escape!
Read Fastlane!
Read Unscripted!
Summit Attendee
Speedway Pass
Jul 23, 2007
35,325
140,204
Here's a quick lesson for all you guys out there who are engaged in buying and selling business assets ...
When negotiating, what your opponent "says" or verbalizes in negotiating is totally irrelevant.
What is relevant is what is stated in the legal documents provided by the attorney.
From my own experience, countless times Ive had verbal agreements and understandings evolving from a discussion, only to receive a 50 page legal document that consummates the transaction, to which it reads TOTALLY DIFFERENT.
For example,
"Sure, we can set return of capital at 10% in the operating agreement for all members of the LLC".
Then upon review of the actual legal document that seals the transaction, it says
"return of capital of 5% and only to voting members"

You can't under estimate the value of an attorney who can guide you through these documents and explain to you, in plain English, what they mean.
You said "this and that" is not relevant -- what is relevant is what is stated in the legal document that you ultimately sign.
If a disagreement arises, this document will decide what is correct - not what was said over coffee at the Starbucks.