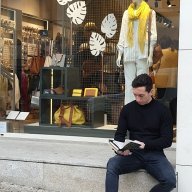 Bronze Contributor
Read Fastlane!
[Some Context]
We are in the wine business for the last 10 years. We have been selling wine locally with some success but we are now looking for foreign markets.

Our goal is to sell our wine in a specific country, far away from where I am from.

[The Challanges]
I am travelling to that country to approach wine distributors and vinotekas. Unfortunately taking samples there is out of the question for many reasons (at least for now). So I will have to sell the product in its potential profit for the wine distributor.

One thing I want to do is to build a brand in that country. I am willing to help the wine distributors to market the wine and even help them with sales.

[My Questions To You]
1) What tips do you have for people who have a product and are approaching retailers?
2) What questions can they possibly make me, so I can prepare for them?
3) Which objections might I face?
3a) Any tips on how to go through them?
4) Tips on how to set a partnership?

Those are the first questions I have. Feel free to also make me some because there are many things I am not saying here in order to not make this very long and complicated to start with.