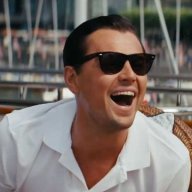 Contributor
Read Fastlane!
Speedway Pass
So I'm not sure if it's because of my constant business thinking (last night I had 2 dreams related to marketing) or because I have a sever cold right now but, my head is spinning with so many ideas and I don't know which to execute on.

Where I'm at currently: I am in the later stages of launching a course teaching freelancers to rake in more cash. I have the large majority of my sales funnel done but I just need a few more videos recorded. I'm waiting for my cold to pass so I have my voice back.

Now I'm in the fastlane mindset so I cannot just sit around on my a$$ waiting so I've been researching about building an audience. I know the power of building an audience and how that relates to my short term goals of selling this course and also my long term goals of where I want to be in life.

I have small audiences here and there. 4K followers on my FB page. 1500 on my Insta. ~30 business related people on my Snapchat.

But I know that I need a big push into building an audience and that's where I need some guidance. I don't know if I should start posting Youtube videos, or create a blog, or start a podcast. I am also considering a Facebook Live show. And a weekly Snapchat series.

Basically for each platform I have an idea of what I can do to be unique and help myself stand out. I also know that theres no way I would be able to start everything at once. I am something of a perfectionist so I need to do one thing at a time and kick a$$ in it before moving on to the next.

Enough ranting, here's where I need your help. What platform would be best for me to start building my audience. A podcast? A Youtube series? A blog? A Facebook Live show? I understand that it depends on where my audience is, but freelancers are everywhere. They're just on the internet. I think they are just as likely to be on Facebook as they are on Youtube or on random blogs so that doesn't help.

Any advice or insight into those platforms would be awesome!