Gold Contributor
Speedway Pass
Nov 11, 2016
1,486
1,781
565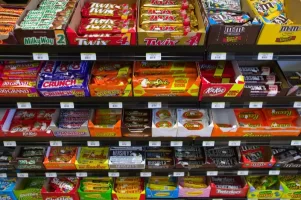 Hello!
I wanted to share a thought in my head as I myself have actually been a victim to marketing and product packaging.
What do I mean? Next time you go shopping, or buy gas for your car, take a few minutes to walk around the aisles. What do you notice in the candy section? The energy drink section? The healthy section?
Right now I just went out to grab some snacks (redbull and some cliff bars) And I couldn't help but notice the beautiful colors of my lovely $5 red bull,
Personally my favorite color is blue, I'd imagine the people running redbull know that this is a very common favorite color.

Honestly I know this crap is super bad for me, but dam do they taste good. So I thought to myself, WHY am I ONLY buying redbull? I can say for myself (and this sounds completely insane) & YES it is a completely subconscious decision that I'm making! I've never had any of the other energy drinks because I don't like the colors or design of the other drinks.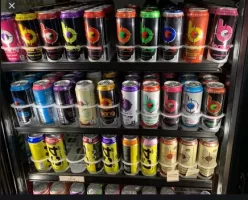 Compare the design, visuals, aesthetics and colors of red bull and the other drinks, red bull is 100% better looking than any other the other drinks above. In fact I'd go as far to say that they are down right ugly!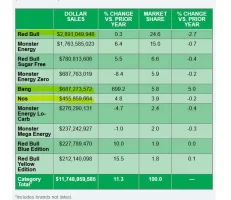 Let's compare, what do YOU think is the most visually appealing can?
As fastlaners it's something to strongly consider, the way we market our brands, what colors we use etc etc.
Are you missing out on sales because you are using the wrong colors? Does your packaging suck!?!? Is it ANY surprise that the candy bars above ALL have shiny and bright beautiful colors? What does that do psychologically to the kid running down the aisle at the grocery store seeing those bright colors in the candy aisle?
Compare the Twix bar (one of my favs!) to the milky way, or hersheys. What stands out at first glance? What if candy bar packaging was plain black, or grey? Would that effect sales!?!?
Food for thought!
Don't like ads? Remove them while supporting the forum. Subscribe.
Last edited: