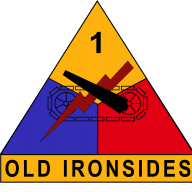 Redneck Oligarch
Read Fastlane!
Speedway Pass
User Power
Value/Post Ratio
477%
Apr 10, 2017
119
568
I live in what I think is a small area, about 44k population right now, and for a long time, it was rural, with little in the way of shopping, entertainment, restaurants, etc, and mostly poor people living here. In the past few years, that's changed drastically. There are some huge stores here, anchors in large shopping centers. It was just announced in the last week or so that there are plans to turn an old mall into a casino / child play area / shopping center / hotel resort (yeah, all those combined in one location). It's supposed to bring in thousands of jobs, tax money, etc. The nearest casino is about 2.5 hours away.
This change in my area got me thinking about what business opportunities would come about with the construction of a casino and a rotation of new people from surrounding areas. First thing that popped into my mind was a pawn shop or some other kind of money lending (never mind the morals of high interest / "predatory" lending, I'm thinking pure economics here). It's like drugs, if people want to play, they are going to find a way to play. I assume this casino would lead to an increase in
real estate
values, residential and commercial, but that's an assumption that I can't back up. I've came up with a few other things that will be needed in the area.
And even beyond my specific circumstances, how do entrepreneurs look at what is coming in our cities and towns and evaluate what the new needs and opportunities will be? How do you create a plan to stay relevant when all this new money will certainly lead to new competition for your business? Is it better to see what is coming and get out in front of it (build that pawn shop, before the casino arrives), or, wait until it is here and see what gaps could be filled?