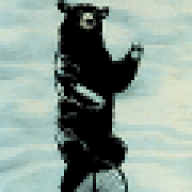 Contributor
Read Fastlane!
Read Unscripted!
Hey Everybody,
My name is Masha and I currently live in Canada. I'm happy to join the forum and looking forward to being part of what seems to be a great community of masterminds.
I have read The Millionaire Fast Lane and look forward to reading
Unscripted
.
I currently work 9-5 job and working in my spare time on growing seedling with grade B passivity; to free myself financially one day from soul-sucking job
Special thank you to MJ DeMarco for inspiring people, myself included, to pursue what's most important in life: the ability to design your own life.