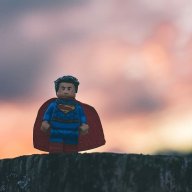 Gold Contributor
FASTLANE INSIDER
Read Fastlane!
Read Unscripted!
Speedway Pass
User Power
Value/Post Ratio
456%
Jul 9, 2018
234
1,067
Recently, a thread was moved to the landfill section by forum moderators, where the poster claimed the forum is a sh*t supplement because he wasted two years hanging around the forum and never got rich.
Guys and gals,
This forum is the best place on the internet. No doubts. Ever.

(Let's all take a moment to thank @MJ DeMarco for creating this freakin' awesome place and the moderators who are helping him in maintaining the freakin' awesomeness)

On this forum, you will find resources on basically how to go from living in your parents basement with little (or) no money to living wherever and however you want with boatloads of
'F*ck You'
money - with the side effect of people looking at you like Superman for adding value in their lives.
I told you it's an awesome place, right?
But there are some people who read THE books and come to the forum thinking that MJ and other legendary fastlaners have hidden a magic formula in the forum's pages, that when stumbled upon, could stratospherically change their lives.
Flash news guys:
This forum and the books are not the treasures, but a map to finding the treasure.
Yes, a map. In MJ's words, a roadmap.
Let's imagine, for a moment that you stumbled upon an old, almost torn yellow colored paper by some 'God-only-knows-how' chance.
You open the paper carefully to see what it is and find that the paper is actually, a map.
After a close examination, you realize it is not just any map, but a map that contains directions to a treasure chest hidden beyond deep seas and huge mountains in some godforsaken historical ruins, diligently guarded by a gruesome monster.
In that instant moment you realize that when you find the treasure, your life is going to be MEGA. Dreams of world travel, private jets, unlimited supply of cash, champagne and chicks [Dear women entrepreneurs, insert what you like] are no longer dreams but a reality within grasp.
It's all warm and fuzzy inside! You literally couldn't stop smiling.
Well,who else can in this moment,right?
But instead of putting on your adventure shoes and embark on the treasure hunt journey, you keep looking at the map from various angles each day and every day hoping that somehow the treasure will find a way to reach you.
You stupid S.O.B
Would you do this in real life?
HELL NO!
Sadly, this is what most of the guys do.
They read THE books many times over and re-read GOLD/NOTABLE threads numerous times in a week thinking that the information in them is going to transform their lives (just reading them) without actually doing anything from their part.
They don't go (should I say, don't want to) next to the most important part of the process –
ACTION!
YES, you need to get out of the door, cross the seas, climb the mountains and defeat the monster to get the treasure.

YOU NEED TO TAKE RELEVANT ACTIONS THAT GETS YOU CLOSER TO YOUR GOALS
The forum can't change your life.
The books can't change your life.
The benevolent contributors here can't change your life.
They all can only show you the directions (a.k.a) give you the map.
Only you can change your life.
What I said above is not something new or ground-breaking. MJ and other legendary fastlaners here have been saying this for years but still, some people want to believe in fairies and unicorns.
Ladies and Gentlemen,
Take the map with you (it's free by the way) and start your journey!
Read posts. Go out and apply what you read. If it works,good. If it doesn't, adjust your course.
Rinse and Repeat, fellas.

TRIVIA: Even the legendary Indiana Jones is a dumb-a$$ if he just keeps looking at the map without taking any action while wondering why the treasure hasn't arrived at his doorstep yet.
Last edited: