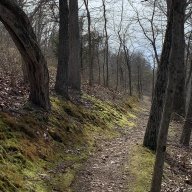 New Contributor
Read Fastlane!
User Power
Value/Post Ratio
117%
Feb 7, 2023
6
7
22
Hello everyone! To start off, I just want to say that recently my life is at a crossroads and I am not sure if my choices are taking me in the right direction. Ive read both "Millionaire Fast Lane" and "
UNSCRIPTED
". The first book I came across was "
UNSCRIPTED
". My cousins long time boyfriend lent me the book and immediately the first page made me realize that I was stuck in the rat race. I was stuck in a scripted life, and it sucked me in. My mindset changed drastically and quickly. Once i finished that book I kept reading more and more books. Both books by
MJ DeMarco
have helped my mind grow and view things a little differently. I am forever grateful for it. I am finally joining the forum so that I can be around like minded individuals, since most people in my life do not think the way that I do. I hope to be able to make wonderful and valuable connections with anyone and everyone. If you took the time to read this, thank you!
Enrique