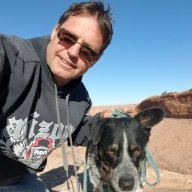 Legendary Contributor
FASTLANE INSIDER
EPIC CONTRIBUTOR
Summit Attendee
Speedway Pass
Jul 24, 2007
4,102
18,213
Hey All,

I have been working on obtaining access to my 40 acre property. It has taken a while but I finally closed the deal on the premium access point. Along with it, there was another 10 acres.

I now have a total of 54 acres on the side of a mountain. Only 10 minutes away from the golf course.

The plan is lot splits and land sales. I may have sold one of the 5 acre lots already. It is discounted a bit but plenty of cash will be made with no work involved.