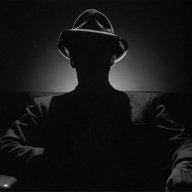 Freedom Fighter
Read Fastlane!
Read Unscripted!
Speedway Pass
Greetings, Fellow Entrepreneurs!
I'm currently working on starting my first internet business, and MJ's Fastlane book has served to give me a nice little push forward, encouraging me to stop procrastinating and just jump. I'm excited to come across forums like this, and decided that it wouldn't hurt to start connecting, learning, and getting inspired by like-minded people.
A little side-note is that I'm very excited because my wife, after observing my change of outlook on my family's future, and what's possible for us (due to coming across books like MJs and a handful of others), she's decided to jump in and provide me whatever support I need to get going. She's been a big help, from helping to free up time around the house or with the kids so I can in more time on our dream, to helping me brainstorm ideas and solutions and get them out on paper (just the other day, she came up with a really great idea that I think we're going to put into action soon). If you have a spouse that is just as excited about the journey as you are, they can be an indispensable resource for helping to keep you moving forward. Now that she's involved, that leaves me less room to procrastinate on anything, and when it comes to fighting procrastination, fear, and hesitation, anything and everything helps!
Also, I'm looking forward to starting MJ's second book ("
Unscripted
") soon, as I heard good things about it, and decided to go ahead and pick it up.
Good luck on your endeavors!