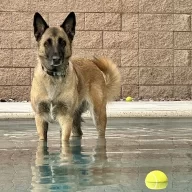 Legendary Contributor
FASTLANE INSIDER
EPIC CONTRIBUTOR
Read Unscripted!
Summit Attendee
Speedway Pass
Jul 25, 2007
8,451
39,447
I have a new business idea that I'm starting. This is something new for me as it is a retail/wholesale product. It is a product for the home. As a retail product, it can be purchased by consumers at any retail store. As a wholesale product, it can be purchased by businesses that specialize in placing its complimentary products in homes.

I have made a few mini-proto-types at home. I need to make some full size ones now.

I really don't know the order of the steps that I need to take.

Do I make some full prototypes first?
Do I try to figure out if this product has demand by running it by these businesses?
Do I search for previous patents now? hire someone to research patents now?

I guess what I'm wondering is do I wait until I think I have a viable product to begin to figure out the complicated stuff? or do I do all that research before I even know if I have a product that works?