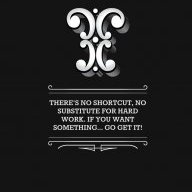 Legendary Contributor
FASTLANE INSIDER
EPIC CONTRIBUTOR
Read Fastlane!
Speedway Pass
Apr 17, 2014
1,039
5,144
33
Obviously the title comes off as scammy, spammy and Guruish (is that even a word?) but for real this idea can make you multiple grand in the next couple of months from just a small investment.

The below will work in just about any city in the USA that is larger than 10-20k people and would probably work in most other developed areas of the world too.

We are about to enter the best time of the year to make some quick money. That time of year where everyone wants gifts for friends, family, and loved ones. That time of year where billions of dollars are spent. And you? You are going to get some of it.

This is similar to many other of the hustling threads on here but rather than buy something on Craigslist and flip it etc. you are going to buy it from China!

No it isn't dropshipping. No it isn't selling on eBay or Amazon. It is simply buying items from China and reselling on Craigslist, Facebook marketplace, and Facebook for sale groups.

There are 3 sites you want to check out. Aliexpress, Wish, and DHgate. Go on to each site and type in "tablet". The current price is about $30 for a brand new 8gb android tablet. You can get them cheaper if you buy in larger quantities but for now we will just go with that. Pull one of the normal looking pictures of the item from the listing and post it on Facebook marketplace, Craigslist, Facebook for sale groups in your city etc for lets say $50. I did this with Facebook for sale groups only and it worked well. Now we wait.

Within a couple of hours of posting I had multiple people comment or message me wanting the item. If you don't have anyone in the group comment or message you about it within 24 hours than take the post down and try a different product.

Let's assume that you get 5-10 people commenting/messaging you wanting your tablet at $50. Respond to them and tell them sorry but I sold it someone else and then remove your post. You now know that there are at least 5-10 people in your city that are ready to buy that item. Hop on one of the 3 websites and order 5-10 of them. This is where your small investment comes in. If they are $30 each than 10 of them is $300. I would be sure that they are being shipped DHL (which is why I like dhgate because many sellers use that on there) so that way you get the items in about a 7-10 days.

Fast forward 1 week. You now have 10 tablets sitting at your house. Charge them up and take a picture of the box, of the item in the box, and of the item turned on. Repost it to the group and make $20 profit per tablet.

Now here is the best part about this. Let's say you sell all 10 of them. You will most likely have 5-10 additional people who want tablets too. Respond to them in private message and tell them you have more coming in from another supplier and will have them in about a week. Take your original $300 and buy 10 more and just rinse and repeat.

The last time I did it with tablets was 3 years ago so maybe tablets won't work as good now but that is why a simple free test in your area will let you know if it is viable where you live. What if tablets don't get any bites? There are literally millions of products that you can search from. Hop in the any category. Set your max price at 30 and minimum price at 20 and go to town. Ideally you want products that are small enough where you can easily transport multiple of them and that sell for $50ish. That makes them cheap enough where people can afford them.

That's it. Yes it's super simple. No, it isn't fast lane, but it is a great way to get your feet wet and make some money for your next big project... or you know just to get some money to buy your kids the latest toys.