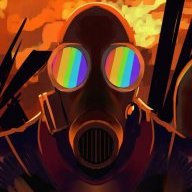 New Contributor
Read Fastlane!
Hello everyone!
Recently I met a local businessman, who owns a call center selling stuff.
The problem is.. he can't find employees! Currently there are more than 50 positions available (he is trying to grow his business). By the way, here in Greece, unemployment rate is pretty high.. Despite him offering pretty good hourly rate + bonuses depending on performance he isn't able to find enough people to sell for him.
His second problem is.. his new employees don't stay longer than 2 months. Which is pretty annoying, because the longer they stay, the better they become at selling (which means more profits for him)

Anyways, he has offered me a change to help - and is willing to pay for each new employee he acquires with my help + 10x that amount if he stays for more than 2 months.

Until now, I joined some facebook groups and posted some adds, but few people replied.
I also put some ads on local unemployment offices and on a couple of websites, but only 2 people contacted me.

I need to find a way to reach a bigger audience + keep track of their names.. Any ideas?

Thanks in advance!