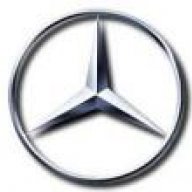 Jul 29, 2008
2,044
195
36
You guys are far more creative than me, so I figure this is the perfect forum to ask this. Here is what I need help with:

I have kind of hit a wall in regards to finding deals. I have been looking since last fall and am still coming up dry. This can't go on, I can't make money if I can't find buildable lots.

My city doesn't have all that much land left, but their is a fair amount. I would say their are about 250-300 possible buildable parcels left, not counting tear downs. About half of those are on my mailing list which is growing.

The first stratagy I tired was knocking on doors and asking, but this didn't really yield any results. People are often caught off guard. Now I only do this when I'm really interested in a property.

My current strategy is far more successful. I mail all the owners and ask if they want to sell. This has worked pretty well for a mailing. For example I just sent out 100 letters and got back 8 calls, (as of today) and should make 4 offers. However I'm finding that most people are just holding tight for unreasonble high numbers.

The way I see it I'm having two problems:

1. I need to get more interested sellers to call me.
2. I need to get them to actualy sell for a reasonble price. I can't pay twice what a lot is worth, just doesn't work.

When it comes down to it I just need to work with more possible sellers to find the motivated ones. My mailing list probably should have 1k possible's on it, but thats the problem my city doesn't have that many. So unless I can find a better way to motivate these sellers I'm going to have to branch out. I can't keep waiting for people to literally die for stuff to become available.

I have been dragging my feet on working another city because its a major commitment.