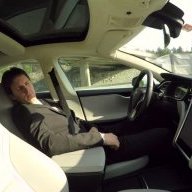 New Contributor
Read Fastlane!
Read Unscripted!
Yeah, I know. It's another guy at age 34 introducing himself. It's like the 3rd on the first page already. Maybe it's a common age for a wake up call! Haha
Hey guys!
My name is Bruno I'm from Portugal, and it's with great pleasure I finally signup after reading the Fastlane Millionaire in 2016 and
Unscripted
which I finished hours ago.
Not meaning to sounds like excuses but the fact I was raised in entrepreneur unfriendly family (not to say dysfunctional), and ignored the fact something was wrong with me, cause I was super athletic, always ate clean and so on.
But as the years had gone by, and as much as I invested in my personal and business development, I was always super tired, unfocused, had no working memory and needed at least one nap after launch.
So, after going by many doctors offices, doing tons of exams, I was finally diagnosed with Narcolepsy.
It was somehow a relieve knowing I was given a name for something that was bugging and bringing me down for so long. Due to Narcolepsy I was fired from some jobs (actually can call it a gift as it led me to be an entrepreneur), and had a really hard time trying to setup my own businesses.
There's no cure for it, and I'm still trying the best medication combo for it.
In online support groups I'm in, I found almost no one who's got the condition and is an entrepreneur. Not very inspiring, but if Winston Churchill had it and made it that far, so can I!
College times:
Studied Tourism Managment, and I was lost most throuhgout college. Dropped out a couple of times, and only finished at age 26. Had to do many sh*t jobs just to pay it back every month to the bank and had barely no money left for me.
After I entered a masters Degree at age 28, of "Entrepreneurship and Internationalization" and realised no teacher had setup a business before and their books were at least 20 years old.
So, that was more college debt I had to pay (still paying some) and learnt the only thing functioning properly in that college, was the debt collection system!
Work & Entrepeneurship:
Once during my masters I got to know about this "Entrepreneurship Passport" the state would give us a median income wage just to work on our project as long they approved it.
I got it and dropped out of masters after first year was finished. I've tried to do a electronics recommerce startup, but made many mistakes.
Airbnb- As I needed some serious cashflow (rented the living room on Airbnb didn't make much money but I knew having several units would), I got some borrowed money to get 2 rentals units and scaled later into 7.
Then the government came with more taxes, crazy regulation, not to mention Airbnb just shutting down temporarily listings without a warning.
I realized I didn't own the business, and both Airbnb, and the State (if not combined), could ruin it anytime they wanted, or even slight change in the algorithm could turn my cash flow into 0.
»» On the path to
Unscripted
Fastlane? ««
I decided to create my own "masculinity brand". We'll have several accessories and survival tools in our line of products.
I know Amazon isn't the
CENTS
proof (fails at least the 2 first), but it can be a great jumpstart for a new brand, and it's much easier to get initial costumers from there, rather than an own website.
Shopify website is already on the way, as i need to have an alternative to Amazon asap.
My first product is still stuck in China due to non conformity of the MSDS given by the supplier.
He guaranteed he'd provide it, and I assume it would be approved. If not, I'd started with another kind of product.
MSDS- Anyone with experience producing one, or dealing with Hazardous materials approval for Amazon FBA? That would be great help.
I'm stuck here and haven't started banking on Amazon yet.
»» A more
CENTS
proof business? ««
I was born in a region of my country that was highly dependent on the furniture industry.
It was with great sadness that I saw it collapse slowly more than 10 years ago.
Despite great artisans and craftsman, local business owners have no marketing, or any business skill at all. Chamber of commerce and other state entities that should promote them, are a total joke too.
However, the shoe industry (now the most expensive in the world, beating italy) had a deeper crisis, and reinvented itself. I believe the same can be done with the furniture industry.
So, I'm thinking about private labeling some local produce into Amazon FBA and then Shopify, doing 3 or 4 different brands.
Once proven my brands can hit the market, I'll plan acquire a local struggling factory, or one of many that went into bankruptcy. I'll have to talk local accountants and lawyers to help me acquire a business with the minimum money down possible.
»» Hiring ««
At the moment I have 2 marketing interns working part time 10h/week, and I might get another one to work full time.
The can be precious help even if inexperienced, but there are days that my brain just cannot function no matter how high my meds dosage is.
I can't hire someone locally because they a bit expensive, and I cannot pay a salary with my savings (specially if they are all into crypto and market is down).
So, I'm thinking about hiring someone to take over my tasks from the Philipines.
Maybe someone at 4H/day part time for 200$/month would cover up for my downtime.
There's a real fire burning inside of me wanting to Get Sh*t Done, but my brain plays tricks on me.
It can be done. I can achieve it. I just need to proper product, the strategy and surround myself with the right team!
I'd like to hear your thoughts
@MJ DeMarco
PS: Sorry if the post was too long
Last edited: