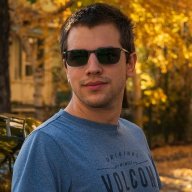 Go all in.
Read Fastlane!
Read Unscripted!
Speedway Pass
I'm just looking for advice here. I had to find alternative solutions since the main gift will arrive a little bit late (not before November 13th, which is already 4 days too late).
I already own
Unscripted
. I stopped reading it when I saw that
TMF
preorders (FR QC version) were slightly delayed, or perhaps I just read the date wrong at first. I'm thinking of giving her
Unscripted
to make up for it, but the delivery man brought it up slightly used (corners were roughed up) and it's also in English. I know my girlfriend is not too fond of English books yet, but she's working on it.
I've been telling her about some AdWords stuff lately, but I never mentioned that I was doing active campaigns for her business nor how much I was spending. I plan on having spent (or invested) at least $100 before November 9th, which is her birthday. I just think it sucks as a present: "Hey, I spent $100 on AdWords for you! But I still haven't got it optimized quite yet! Here's an English book that will change your life !"
I've already been supporting her business by paying in full for the rent, electricity and Internet bill (which we used to split) for the last year. I'm running short of ideas and I know she'd love things related to her business, which is web marketing and social media oriented.
Anyone knows great courses related to FB Ads ? She might enjoy that. I gave her a few UDemy courses on that topic in the past but they didn't give great results for her in the end.
If you have ANY ideas, I'm all ears. Thanks in advance for reading through my rambling.