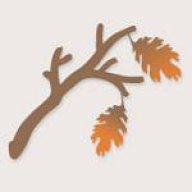 Contributor
Read Fastlane!
I'm probably one of the older members on this board. I, like so many others, went through life with my parent's ideology of getting a collegiate education and getting a "good", "secure" job afterward. I actually took a separate road from that and enlisted in the military. After serving 6 years for Uncle Sam, I landed a computer programmer job for a small company. A coworker/friend of mine and I used to always sit around thinking up new ideas for a business, but we never got passed the "dreaming" part. I was getting no where in life, so I decided to go back to school and finish my degree. Three years and a mound of student loan debt later, I landed an engineering position in a well-known, global IT company making more money than I thought I ever would.

Several years into my job, I started realizing I was just a corporate drone with no future to look forward to other than retiring at 65 with what I hoped would be enough money to live off of. It was then that a fellow NBA enthusiast referred me to Robert Kiyosaki's book Retire Young, Retire Rich. I read it three times over a single weekend and kept asking myself why I waited so long to "see the light". I immediately started absorbing everything I could related to Real Estate Investing. Four short months after first picking up the book, I submitted my first offer, which was rejected. I kept making offer after offer, and kept getting rejection after rejection. After about two months and a stack full of rejections, I was seriously thinking of giving up. It was then that one of the offers I made a week earlier was accepted. A 4/2 SFR bought for 75% ARV. I put in about $1k in repairs and got it rented within a couple of months. That was several years ago and I still have the house in my inventory.

I'm not rolling in the dough by any means and am still working for the same large company, but my mindset has truly changed as I'm now looking into other ventures besides real estate to escape the rat race.