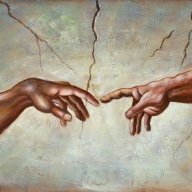 Contributor
Read Fastlane!
Read Unscripted!
Speedway Pass
User Power
Value/Post Ratio
291%
Jul 12, 2017
33
96
29
I want to share this with the community because I just got done reading the NOTABLE
thread,
and I've recently done something which has left me disgusted with myself, but now I'm in a new space of possibility and potential growth.
I want to start by saying I highly recommend Jordan Peterson to anybody willing to listen. This guy has been a life-saver to many people, including myself. These past 6 months I've been reconnecting with God and finding a purpose higher than my own selfish interests. The reason I bring this up is JP has a business called Self-Authoring found at
selfauthoring.com
(<- no affiliate link, just giving credit) and I did the past authoring program on Friday the 12th.
The program goes like this: you divide your life into 6 unique "epochs" of time, then you write about significant experiences in those epochs which cause you to have any emotional energy towards those memories. If you remember something from your past which still makes you angry, sad, anxious, etc. It's because you haven't processed what happened correctly, and your brain is still in fight or flight mode. When this happens your mind literally thinks it's still in danger, and consequentially your body will produce cortisol due to the mental state (even if the memory is repressed!!)
Okay, so here's what I found when doing this program.
My entire life has been lived under the faulty assumption of a 5-year-old boy.
When I was 5 I lived in California with my parents, and I had a best friend named Timothy. We did everything together, from jumping on the trampoline, playing cops and robbers, racing bikes, and playing baseball with the other kids. Well, my mother got a job transfer to work at NASA in Florida, and she decided to take it because the pay was better and it meant being a little closer to family.
Long story short, the next thing I know I'm in Florida realizing that I'm never going back to California for a long time, this is my new life. Here's where the belief comes into play. I was an angry 5-year-old at my parents and I decided I would not accept moving to Florida, and I would have no part in it. I was mad they took me away from my previous life, and I blamed them for making me lose my best friend.
This was a belief I've been holding for nearly 20 years… Seriously, 20 years I've been acting under this faulty belief pattern where it tinted everything in my reality. I realized this after writing in the past authoring course the same story which spanned across all 6 epochs, and it went like this.
I blamed everybody but myself for the way my life has gone. It started with my parents when we moved, it transitioned to my grade school peers who teased me because I was acting weird (which I was), and then to my university life. Everything has been the fault of something outside myself.
It wasn't until I wrote all this down Friday that I saw the horrific consequences of my old belief and thought patterns. If I could change JUST ONE THING in my life it would be to tell my 5-year-old self to view the move as an adventure instead of requirement.
After writing it all down I immediately realized my life was a result of my own actions. I was responsible for everything which has happened to me, there was nobody to blame but number one, myself.
This hit me hard… I spent this weekend in serious contemplation about all the stories I've been telling myself, and how disgusted I am with the way it's gone. This weekend I made a personal pact with myself that I'm done with this story. It's over, it's time to write a new one.
I wanted to share this with anyone still looking for purpose or a reason to get started. For the longest time, I've felt like I had no purpose, and I was the kind of guy who blamed all my failures, and successes, on events outside myself.
I want to end with this quote by
@IceCreamKid
"
Whatever it is that we love is what we usually end up focusing on all the time. What we focus on usually becomes a habit. A habit repeated over time eventually crystallizes into a final phase that Napoleon Hill refers to as hypnotic rhythm."
I fell in love with my story because it protected me from the harsh reality of my situation. I feel like I'm finally awake from a bad dream. If you're stuck trying to start, if you're a wantrapreanuer, or if you're failing continuously, it might be because you're still living in the past.
I can say, without a doubt, I have an explicitly clear purpose now. It honestly came naturally once I burned all the dead wood rotting in my psyche.
It's a long road to walk, but it's a better story than the one I was living previously.