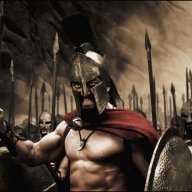 About Time You Showed Up!
Read Fastlane!
Read Unscripted!
Great headline, but I'm not at $10,000 a month, yet!
Here's my documented journey from struggling Slowlaner 50k in debt to living the
Unscripted
Fastlane Lifestyle.
I'm going to fall back on using my current skills to promote local businesses and not be just another ME TOO agency. This combines all of my knowledge and skills into an industry that is growing with a solution in high demand.
Like MJ said,
I don't want to be another "guru" online.
I want a real business that changes NO transforms the lives of those I work with.
Biggest push back I see is client management, but I'm not worried about that. Im customer service driven, can set clear expectations and have experience working with clients selling 500K plus homes as a former realtor and worked with snobby clients as a former Apple Sales Account Rep.
An agency was one of my past failures because I chased the money and not the solution. I was simply trying to be another ME TOO business without any unique position or added impact. My time expectations were wrong - I wanted success yesterday. This led to flawed judgement and perceptions about results and progress.
After reading
TMF
and
Unscripted
I realize when I made the shift from chasing money to providing solutions my motivation to keep going grew and time seemed to be a fallacy.
I'm creating this post to be accountable for my actions and to put my intentions out there. This is my daily action log.
First thing I did was decide on the initial startup costs including forming a business and all software needed:
Business Tools and Setup
CallRail - call tracking analytics and keyword tracking
Kartra - lead pages, automation, segmentation and email
GoDaddy Smartline - business phone
PipeDrive - customer relationship manager
Freelance Cockpit - Freelancer manager
Zapier Pro - automations and report building
Business Formation - LLC setup
UPS Business Address - physical mailing address
Spyfu - keyword analytical tool
Total Startup Cost Estimate:
$500
Training & Education
On top of that are the initial cost of learning which I've invested in Adwords training such as:
Udemy top Rated adwords course - $10 (no brainer)
Perry Marshall's Ultimate Guide to Adwords (ordered on Amazon today)
Andy Black's Adwords Ebook - $300 (purchasing next week)
Getting Started:
This seems to be the toughest part.
@Andy Black
says it best: some people are doer's some are learners and some are teachers. At some point, I have to transition from a learner to a do'er.
The Approach
The approach has to be different. Im NOT cold calling business owners who are busy running a business and interrupt their workflow. I have more respect than that. However, I will approach these businesses when the decision makers are actively looking for a solution and identify themselves as potential clients.
This is done by getting around business owners in environments where they're not as defensive, expect to engage with others and are actively seeking to network, connect or refer business.
My goal is to land 1 paying client worth $1,000 in the next 90 days after completing my training. I'm a natural speaker and presenter so getting in front of targeted people is my winner's edge.
Registering for the local chamber and networking at those events
Attend meetup and BNI networking events to meet local owners
Reach out to local groups and organizations to present a short training on something related to online marketing. Establish authority during the presentation and position my trial services to anyone interested or offer some type of consultation related to my presentation
Use LinkedIn to make new connections and find ideal clients. Approach them with a targeted "try-before-you-buy" approach.
Setup ad campaigns for local companies offering a free trial.
How NOT to sound like another ME TOO company:
UGH, this has been on my mind forever, but I think I figured it out. PLEASE chime in if you feel different.
The problem: business owners are bombarded daily buy agencies and many of them have been burned by so-called experts masquerading as marketing experts. They have developed a thick skin and their BS meters are on full tilt. They have low trust, high skepticism and low expectations.
They also get so much information and wrong info. They're told to build a funnel so they pay thousands and get a nice funnel and no new sales. Another agency says you need better Facebook Ads so they spends thousands on retainer only to get low quality leads or no conversions.
The Solution:
Screw the funnels, screw the technology and forget about the ads. We NEVER mention those words and only talk about what they truly want in the end - leads and sales. We don't bogg them down in the specifics and try to increase our value by making the process seem sooo hard and technical that our $5,000 monthly retainer is justified.
Offer free or discounted paid trials that FAVOR the client and give them the most leverage. This means taking on some costs of ad spend to send them quality leads and THEN close them afterwards.

Gain a new customer OR Lose current business and opportunities?
​
Every agency is trying to sell them on getting new customers. They're asking for money upfront or discounting their service. The client still has to hold ALL the risk while the agency gets paid regardless. Both the agency and the client hope for good results to further their relationship.
By offering leads up front without any costs I carry most of the risk and the client gets the benefit. If I do my job right (which means selecting the right client in the first place based on profit margins, possible ROI which includes CTR, ROAS and so on) the client will get 3-5 leads. NOW the tables have turned. They go from invest upfront and "possibly" gaining new customers to the idea of losing existing business IF I stop sending them leads.
A simple switch in the approach lowers their guard and give me a chance to win their business like it should be.
At the end of the day we will stand out for three reasons:

1. We deliver the exact results they want that increase their bottom line
. Our results are measurable, traceable and quantifiable.
2. We provide top level customer service far surpassing those our of competition
and due to automations and technology we have the TIME to engage and build relationships with clients.
3. We deliver a congruent message that speaks the clients language without jargon
like funnels, FB ads and automation (which can create a negative psychological state of mind when heard)
At the end of the day we deliver leads. How we do that is our secret sauce. All the client has to worry about is how to handle all these calls and inquiries.
COMPLETED ALREADY
1. Started the Adwords Certification and passed my Fundamental Exam.
Now I just have to take another specialty exam. (took 2 hours. pass results below)
2. Purchased Adwords Book from Amazon
3. Slapped myself for being such a goober and trying to force my own wants and desires into my business instead of creating something that delivers a high impact solution to the right person with the right pains.
Thanks for reading. Check back DAILY for updates if that's okay.
Cheers