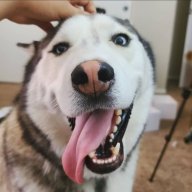 Contributor
FASTLANE INSIDER
Read Fastlane!
Read Unscripted!
Speedway Pass
Hello everyone!

This will be my formal introduction to this forum, I've been lurking since 2014 and have read some great dimes over the years. I will mention that the knowledge ive gained from this forum has helped me alot over the years. As to why i didn't get involved earlier, i dont know but im making the decison to get more involved in the forum now.

So yes, the title is correct. I was brought to the U.S. at 7yrs old, my parents escaped Mexico bc they wanted to provide my brothers and I with an opportunity for a better life. I grew up and still live here in beautiful Phoenix, AZ.

Growing up in phoenix was tough, constantly being bullied for being different and always being scared of authorities from the fear of being deported. Luckily i managed to do well in school and met some great people along the way. In high school, I did a summer program at Arizona State with Josh Elizexte (aka Josh Snow on IG) and he introduced me to the beautiful world of entrepreneurship. As a matter of fact, Josh was the one that introduced me to the TFM.

Now, though ive never ran a full successful business on my own, ive had small profitable ventures and gotten the taste of what its like through side hustles.

One of my greatest strengths is that i am able to teach myself anything i set my mind to. Everything that ive learned has been self taught and because of that Ive been able to accomplish what some people call "the american dream." Like many of you all, i dont believe in college. I actually dropped out when i realized everything i was being taught was one youtube lesson away.

I believe in taking action and thinking large regardless of the situation you are put in. I grew up with a huge disadvantage being dirt poor not knowing how to speak english. Let alone being undocumented. (Sheriff Joe Arpaio was our worst nightmare lol) i managed to climb out of that hole and now im somewhat living comfortably.

I own two houses here in Phoenix & im trying to acquire a 3rd one by the end of 2022. Besides my mortgage, i am debt free, have a nice bank account and have reliable friends and family that I can count on.

Currently I work at a small marketing agency - i specialize in web design and im very familiar w. SEO, PPC, Automations, graphic design, video editing etc. The digital world is my playground haha again, all self-taught.

This is my story. I am more than willing to lend to anyone who needs it. If you have any doubts whether you can do something or not, let me tell you, you can. If I managed to make it this far with the cards I was dealt with, you certainly can get there.