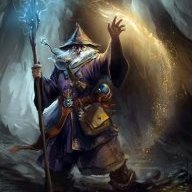 Bronze Contributor
Read Fastlane!
Speedway Pass
Hello Guys,
In first instance please apologize my English, it is not my mother language.
I've been here few months ago trying to figure out what to do with my professional life. Well, in that time I was still in my suck end job in a dead end corporation. I was earning a good money but after read the
TMF
my mind blew away.
I jumped out from my job in the end of September without knowing what to do, totally lost in a new world of endless opportunities. I spent whole October looking for something, searching any business to pop in… without success, I went to my brother to ask help. He is an entrepreneur and today he is earning a pretty good six figure salary. He recommended me to help my mother with her business, once she is totally lost about how to manage her own things, she is like the person that is "lost in the cloud" but she is good on manually job. My brother would be investing in our business until we start to profit something.
The first thing that I was avoiding was to work with friends or family but it was the only thing that end in my lap, I accepted and now I own 50% of the business.
We offer tasty and health meals for those who wants to lost wheight and improve the functions of the body. We also make the whole diet for athletes which have a specific nutrition for their goals.
During November and December I've been organizing all stuffs that I got from my mother, customers, spends, everything. The idea is to let my mother only with the manually thing while I got everything to care like: Paying bills, manage finances, marketing, social media, safe the data, contact with the customer, improve the menu and
logo
and anything which is not about to manufacture the product.
I have to confess that everything is so confusing and new for me, I used to stay in front of a computer coding for database. Now I have to think about everything and care about everything, from one side I am excited for the other I am F*cking scared. Even because I have a child, so the fear to run out of money is always here.
Nowadays we use to sell only to people but we want to change this in 6 months and start to sell some specifics products to supermarkets. In order to we sell in big scale we need to produce in big scale, we went to check out the price of machines and my brother will buy it for us. But I am not interest in this right now, I am more interest in increase or customers, check failures in our process, pay our bills with our money and not my brother`s money.
I`ve set a lot of goals for this year one of them is to start to run with our own money until July. So I need to increase the number of customers, pretty soon I will need an employee to help my mother to produce our meals.
So I build this topic to accept opinions, you know, I am new at entrepreneurship and anything can help me to build my empire.
My website Is been building for an enterprise, I will send once it gets online.
I need to start think how to do an presentation about our business to other business, big customers like supermarkets always ask us to send an presentation and I don`t have idea how can I do it in an authentic way.
So I will be writing my process here for other people check and maybe avoid failures in their process.
GG