New Contributor
Read Millionaire Fastlane
I've Read UNSCRIPTED
Hello Fastlaners!
My name is Rinat. I'm a 19 y.o. guy from Kazan, Russia
That's my first post on this forum. I'm going to tell you about my little enterprise began in March and ended a week ago
In March I decided to sell physical goods using landing pages. Luckily, I found a group about this sphere and entered a chat with beginners and those who makes a good living
I was going to sell a toy. I asked a question, "Should I test the demand targeting my ad on a whole Russia or only Kazan?" Kazan is comparably a wealthy town, so I thought my product could find its consumer. In this case my turnover would be faster and I would earn money faster
A few minutes later a man from Moscow sends me an offer. "Hey, I have a super product for your town. Are you interested?" I wasn't so sure in toy's popularity, so I agreed to read his offer
But here is a little prologue. There are a lot of speed cameras in modern cities and towns, especially in Moscow and Kazan. And yes, there are stupid speed limits from the USSR when cars just didn't have efficient steering and brake systems. Moreover, on some absolutely safe roads these limits were decreased and speed cameras appeared. So there is always a desire to move quicker especially when the road is empty. Or a wanting to use a bus lane when you hurry or just skip a traffic jam before a traffic light and not to be fined
So the product was a thing that drops your license plate so that a speed camera just doesn't see it. This thing attaches to a bumper. A rod pushes a platform which holds a license plate. Yep, other things that hide your license plate exist, but they either work slower, or work on low speed, or are not reliable enough. The rod on my product was thick so it couldn't break
Let's call the product "folding plate". I analyzed the market and concluded that other plates were more expensive and the quality was suffering
View attachment Откидные рамки на номера Фантом 7.mp4
Of course, before buying a product to sell you always have to test a demand. So did I. I created an Instagram page and wanted to start a targeted advertising. But my Facebook was blocked. Shit. OK, let's try a mass following and a mass liking. I got three leads on the first day. Consider that the price of $123 is not affordable for a great part of Russia. I was excited. Wow, I almost did nothing! I posted some videos and photos, only used a free special service and there are three leads that can bring me $60 of margin…
I talked to leads and apprised them the product was on its way to Kazan. It was going to arrive in two days. Two potential customers agreed to wait and the third one was in doubt. OK, let's order a minimum quantity. And here is an interesting moment. The minimum quantity was 10 pieces but I didn't really have enough money. A producer said he would ship 9 pieces. That was OK.
And this day comes. My folding plates arrived. I take father's car and get something I thought would make me at least $500 richer
Then I had to inform first three leads that they can get their product
The first one was a man who drove a Mercedes-Benz S-Class W221. But he had already bought. The price was $60. The cost of installation differs but it is about $45-75. He had spent at least $105 and the product had broken at first day because the rod had bent. He was angry and didn't want to talk to me. What happens when you buy cheap product. Anyway, I lost a potential customer
The second said he had bought a folding plate and paid $90. I specified if the rod was the same. He answered it was
And the third - the one who doubted - had refused
But I wasn't upset because there were other people that wanted to buy a folding plate. Due to my lack of experience I missed them. My commercial Instagram account I've been creating again and again were blocked. The amount of leads was decreasing. The most common customers' objections were "It is too expensive" and "I need time to think". When I tried to persuade them it wasn't expensive and gave them examples of consequences of buying a cheap product or asked whether they had a decision or not, leads just ignored me. That's when an anxiety began
My first decision was to sell the product to people who wanted to resell it and at least return my money. I could sell only three pieces. The one was shipped to Vladikavkaz and two were sold to a guy from my town. I told they could resell it and get $50 margin
I felt pissed off. OK, let's use the channel which is appropriate. So I created a public page in VK social network. In two words, it's Russian Facebook. I don't have any reason why I didn't learn the target advertising in VK. Maybe that's because I wasn't sure it would bring any positive results or maybe I got first leads
What was made with page? My next steps were the following: take photos of the product, create texts (I don't whether it was a real good content marketing or not) and work on page's appearance. Well, somehow the page started bringing potential customers. A plenty of them didn't buy. Now I know I should have worked better with them. And it is always much better to talk to leads, not text them. I found my first buyers. The process was slow but it was better than do nothing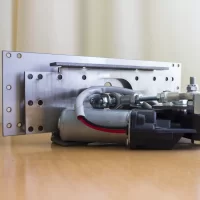 While I was gradually selling the product I was working in sales and my skills were improving. And a week ago I sold the last piece of folding plate. $77, $96, $108 and $100 are the prices of bargains. Expenses on each piece were approximately $70. So the profitability was 15%. I want to say that is about the profitability people get when they sell Chinese goods on landing pages
That was an interesting experience. By the way, I contacted the guy that bought two pieces to resell them. He answered that he sold them under $70. He claimed that this price was too high for people. And here lies an interesting moment. Why did I sell some product for quite a good price, and he couldn't? The answer is "It's all about me". Not the price was too high, but he wasn't experienced enough
Here are some conclusions based on my experience
1. Remember about just-in-time learning. There was a need to promote a product in VK using target advertising. And I had to conquer the doubts and test this traffic channel
2. Don't forget about leads. If they somehow contacted you then they had an interest. If they had an interest we can sell them a product. So learn how to persuade them that you can solve their problems incomparably than your competitors
3. It's way better to communicate with leads by talking to them. Not texting. Call and talk
So that's it. Hope you readers leave some valuable advice and comments
Thanks for reading!
Don't like ads? Remove them while supporting the forum. Subscribe.