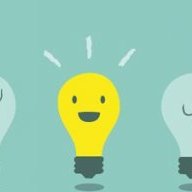 Contributor
FASTLANE INSIDER
Read Fastlane!
Speedway Pass
Hi guys,
So, I have had the experience of bootstrapping a services business up to 7 figures, and I am still focused on growing that business.
But in parallel, there is an opportunity to try to acquire a services business in my area belonging to an owner that is eager to retire.
About the business:
General Sales & Service Agent (GSSA) company: represents airlines to commercialise air freight capacity

Contracts with the airlines have got exclusivity

10+ years old company
6 employees
Revenue 2019: 500K. Seller discretionary earnings: 130K (2020 pretty similar)
Revenue 2021: 1M. Seller discretionary earnings: 500K -> Revenue has scaled up but costs have remained fixed
Selling Multiple: 2X
The selling multiple seems quite fair. My idea would be to bring in management short-mid term.
We are very early in the process yet and will meet the owner in the next days,
Being a "small" services business, I think the risk could be high, so I would be looking for the seller to carry a credit note (seller financing) as big as possible, or even keep some equity,
Does it makes sense maybe to do a higher offer than the price it is listed for if in exchange there is a big part as seller financing? what do you think?
Any advise on approach, structure of the deal, common pitfalls, or experience in the industry would be highly appreciated,
Thanks!