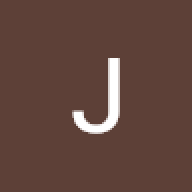 New Contributor
Read Fastlane!
User Power
Value/Post Ratio
164%
Dec 8, 2022
11
18
19
Hello, I finally gathered the courage to write this introduction. I might be the biggest procrastinator around these lands. I made this account a few months ago and I kept lurking with my many problems that I kept ignoring. So here I am.
I'm a 19 year old Canadian college student and I only have 1 notable skill: I am very good at action faking! However, I really want to not be a wantrepreneur... It's like my brain is still waiting for a
FTE
. Which is the case, however, I seem to be unable to push myself and try it seriously out of sheer will.
I think that one big thing that has been holding me back is a great lack of confidence and a weak mind... set.
Knowing my pace and based on my own expectations. I give myself around 20 years to try many businesses and hopefully make one work with the Fastlane principles.
Enough ranting and lurking, I may attempt to contribute more around here. (Then again, this post is only a sexy event in my head. It's as if I would expect to suddenly get on the right path to become the person I want to be from posting this one thread.)
If you have unsexy answers, I would be grateful to hear them.
I will keep navigating the forum, push myself to be more outgoing and try to contribute. I am very grateful for the Millonaire Fastlane. Alone, the book is immensely valuable.
Thank you for reading and I hope all of you have a wonderful process on the Fastlane!