New Contributor
Read Rat-Race Escape!
Read Fastlane!
Read Unscripted!
User Power
Value/Post Ratio
72%
Feb 20, 2021
18
13
While I traveled for 18 hours few days ago, I didn't eat due to the fear of having alimentary disorders on the way. It was a tiring journey. Multiple stops from police men for no justifiable reasons, in the hot scorching sun and exposed on several occasions to breeze as the car moves. It was a safe successful journey.
The following morning i noticed I had just spent 24 hours without sleep and food. I quickly got something to eat and freshened up
While i went about the day continuing my travel i noticed one of my eye had serious pains, it was pure with little reds mostly white and felt like a sugar cookie from the inside, very painful.
I stopped in the next town as the situation wasn't getting any better visited and laid my complaints to a pharmacist. After a few seconds he put together some medicines and told me my problem was going to be over once i finished taking all of the medicine. Very quickly my survival instinct struct me D.A.R.E.
He didn't ask any further questions
The order in which he served the drugs indicated guess work.
I don't know the names of some of the drugs, left alone what they were meant to do all together once in my system. But I paid for it and left.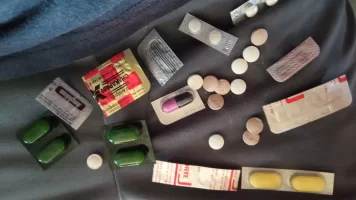 Few hours after assessing the potential risk (what if this breaks me down or causes some serious side effects, or better still solve the problem). I dumped the medicines and stayed with a painful eye. On my own I Fed myself with lots of water and had some sleep.
I have very little knowledge about medicine but I believe very much in nature as a doctor. "
My body will heal itself
" I tell myself.
Up till now feel a little relief able to continue traveling with my painful eye but much happy for the fact that I could have possibly caused some serious side effects taking in what I don't know, and had no names on some of the drugs
Will consult an eye specialist when I get to my final destination
What would you have done better?
Last edited: