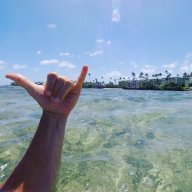 Bronze Contributor
Read Fastlane!
Read Unscripted!
Speedway Pass
Amazon Experience
I thought I would tell my Amazon experience as detailed as I can remember as it was over a year ago.
The reason why I want to get it out there is to possibly answer/help anyone starting the journey and to just lay it out for myself to review.
I am 50/50 on trying another product on Amazon.
If I move forward, I will be taking what I have learned from my past experience and using the knowledge from this forum and other sources to help in the future.
Here we go…
I have a Lifestyle Brand that I have in a few stores hear in Southern California and Hawaii. I was always looking into other sales channels to gain more exposure.
My friend, who is a buyer for a big brand in Maui suggested I look into FBA on Amazon. She said they had approached her about selling her line on Amazon. And since she signed up she has seen sales increase exponentially.
At that time, I only knew how to purchase things from Amazon!
It was a completely different beast for me to think about putting my brand on there.
Well, while I was researching on how to get my brand on Amazon, I started watching YouTube videos on the "Amazon Guru's" who make millions with Amazon.
I fell down the rabbit hole hard.
I got so pumped up on the entire FBA Amazon thing that I lost track of my own brand and started researching products right away.
I bought one of the Guru's courses and studying it day and night! I was hooked and I thought if these guys could do it I definitely could!
I was the perfect target for these guys BS!
I chose a "guru" who seemed to really care about his students. His big selling point was that he would be there for any questions with an email or DM if I ever needed him.
Thinking back on it all I was such an idiot! I was chasing the money! I was the perfect candidate for these kinds of "guru's".
So, I purchased the course, purchased the Jungle Scout software (which I am sure this guy got a % of) and was off and running.
I researched products I found on Jungle Scout. Not even realizing how many others must be looking at the exact same products thinking they are landing on a gold mine.
I found a product I thought met all the criteria for a successful Amazon venture.
I contacted multiple suppliers via Alibaba on the product I chose.
I was following the "Guru's" course to a tee.
I was bombarded by responses by the suppliers. It was a pain managing all the ones I had talked to and the ones I was going back and forth with.
Finally, I chose one supplier to send me samples of the product I was going with.
After a week or so I received the samples. In hind sight I don't know why I didn't get samples from at least a couple other suppliers. I think I was trying to keep the cost of the entire venture as low as I could.
I had 2 variants that my competitors didn't have. I thought that would separate me and add value to my product.
I was impressed with the samples (they are still sitting next to my desk as I write this) and decided to make the MOQ purchase of 500 units.
Knowing that reviews are crucial I decided to add an insert in each package. The insert thanked the customer for their purchase and asked if they could leave an honest review of the product. I then bullet pointed the exact steps to leave the review.
While the shipment was being prepped I asked for updates and pictures of the progress from the supplier. My rep was great at answering all my questions and sending me all the requested updates.
During this time, I prepped my Amazon listing. I followed every step in the "guru's" course.
· Great Description (using all keywords)
· Professional Photos
· Used HTML tricks in the Product Features & Description section
I had the "guru" review it and he said it looked great.
I thought as soon as the product was delivered to the FBA warehouse I would sit back and watch the money roll in.
Fast forward to the product in the FBA warehouse, product listing is live and I am 100% ready to sell products and get reviews.
Crickets…
I had to start my PPC campaign.
This was the most frustrating ordeal of the entire experience.
I did every technique the "guru" said as well as a ton of other YouTube videos.
I asked questions on forums (not this one) and researched the heck out of cracking the PPC code.
I would see sales from 1 to 6 a day. But nowhere what I expected.
The PPC campaign was obviously eating into my margins.
I was frustrated and pissed that this was not working well.
Another issue (my own fault) was I researched the product during the Holiday Season when the prices were much higher than normal.
So now, not only was the PPC draining my margins but I had to lower the price to keep up with the competition. All of it was maddening.
I still had about 330 units in stock and I started getting the notices from Amazon that I was going to start being charged for long-term storage fees.
Long story short I now have 330 units of my product in my garage.
I was originally mad at the entire experience. But then I started to look at all the things I learned through it all.
Lessons Learned:
·
Don't hire a guru – for ANYTHING! You can find most everything for free on YouTube or other resources. Just look deep
·
When researching products check price for the entire year
·
Look for a product you can add more value to
·
Check the bad reviews of competitors to solve problems
·
When calculating numbers and margins account more for the PPC Campaign
·
Start with smaller MOQ
·
Test a product before 100% committing to inventory
·
Use other sales channels to promote the product
I'm sure there are more!
I know Amazon doesn't follow the
CENTS
commandments but I read from another post in this forum that you can't start your Fastlane journey in a Ferrari!
I currently have another product I am waiting to test and while that is being proven I am working on finding another product that meets my criteria.
I am not mad about my first experience with Amazon, but rather I look back at it and will use it to prevent similar mistakes if I choose that route again.
Sorry this post is so long, but it felt good to get off my chest!