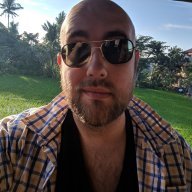 Mini Media Mogul
Read Fastlane!
Speedway Pass
Jun 16, 2012
1,478
3,237
33
"HAPPY BIRTHDAY TO YOU" just officially became public domain as of yesterday.
It's copyright has been enforced for the past 80 years.

This is an opportunity to make a make a couple thousand bucks quick.

Record a well produced (yet very generic) version of it that can be used in videos/productions/etc. Price it competitively for commercial use and watch the dollar bills roll in.