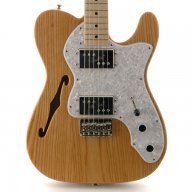 Platinum Contributor
FASTLANE INSIDER
Read Rat-Race Escape!
Read Fastlane!
Read Unscripted!
Summit Attendee
Speedway Pass
User Power
Value/Post Ratio
674%
Feb 28, 2017
480
3,235
Hey All,
Wanted to provide a quick snapshot overview for the month of October. Since the business has been picking up, this was the first month that I've traveled (had a family member get married so I spent a few weeks away from Scottsdale for that) and even though the revenue took a bit of a dip, I still was able to produce decent results and balance traveling/seeing family with growing the business.
Rep Mgmt: $18.4k
SEO
/Web Business: $8.5k
Total for Oct: $26.9k
Main
goals
for this month are to start getting a few salespeople on the team on a commission basis (as I just don't have the capacity to physically call up leads that I have (but I do have lists of leads ready to go). The plan is to identify someone that I trust who's based in either the US or Canada.