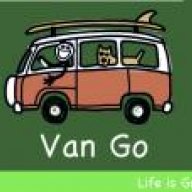 Gold Contributor
Read Fastlane!
Speedway Pass
Jul 25, 2007
6,474
1,365
60
I was going to post this under Fastlane Funnies b/c I was laughing so hard at some of the posts that I had tears in my eyes.
Props to andviv for posting on this thread and trying to get those guys looking at making money, instead of gloom and doom:
http://forum.richdad.com/forums/tm.asp?m=617986&p=1&tmode=1&smode=1
I know those of you who were never members at RD.com find this rehash nauseating, but look at it from our POV: It's like we had a pristine Ferrari 250 GTO* and some idiots came and tried to run it on lighter fluid and use it to store old fish.
In other words, what once had value, is now next to worthless.
You don't have to like Ferraris to appreciate the metaphor: Every thing worth value should be cared for. When it's not--- especially if it has unique value-- it's a sad loss.
-Russ H.
*For Lambo fans: I use the example of a 250 GTO not as a "ride", but as something that was rare when it was first built, and has appreciated over time. Current selling price for one of the original 250 GTOs is estimated to be north of $20,000,000-- if you are lucky enough to find a collector willing to part w/theirs.